The Company and PT South Sulawesi LNG ("SSLNG") entered into a turnkey contract to provide Engineering, Procurement and Construction ("EPC") services needed for the construction, erection and commissioning of 2 MPTA LNG Plant and Export Terminal project in Keera, Wajo, South Sulawesi, Indonesia.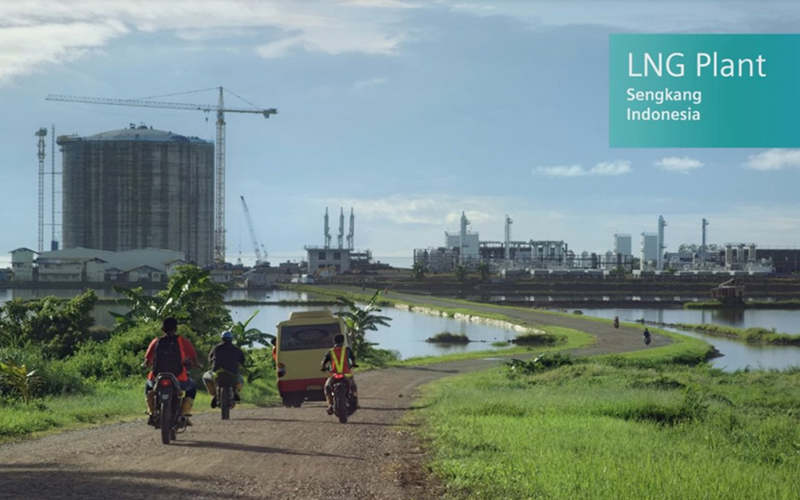 SSLNG is an independent energy company primarily engaged in the production of Liquefied Natural Gas ("LNG"). SSLNG is developing a Greenfield natural gas processing and exporting terminal facility for producing and distributing LNG with a capacity of 2 MPTA medium scale modular. The project is being developed in phases, each with a modular of 0.5 MPTA.
We provide services for the following works:
• Site preparation and civil works which include mobilization, general site work, 88,000 m3 full containment LNG Tank, jetty terminal, buildings, structures, foundations, roads, covered areas, oily water separator and storm water drains.
• Mechanical works which include erection, installation, assembly and completions of pre-treatment and liquefaction equipment including 4 (four) 210 ton cold boxes, marine loading arm, LNG tank membrane, water intake, water treatment system, cooling tower and auxiliaries pumps, cryogenic valves and pipes; fire protection and detection.
• Electrical and instruments and control systems works which include cables terminations and connections, power outlets, earth grid, lightning protection, PVD Rubicon, DCS, SCADA, telecommunication and PAGA system, HMI and CCR, signaling cables, power control centers, electrical control room, ventilation and air conditioning and lighting.
• Start up and commissioning tests.